Crowned as
ASIA'S GREATEST BRAND and ASIA'S GREATEST LEADER
With Mr. Srinivasreddy Kasu Garu, the recipient of Global Indian Of The Year award, at the helm, Shathabdhi is a leading land and property development company in Hyderabad. Shathabdhi has also received ASIA'S GREATEST BRAND award while its legendary Managing Director has also been felicitated with Asia's GREATEST LEADER award.
Shathabdhi is one of the largest diversified real estate companies with decade-long experience in Real Estate Sector, with the best team of real estate development professionals, Shathabdhi has been sincerely living up to the expectations of the buyers.
With having completed six projects in Shamshabad and Kothur areas. Shathabdhi Township has grown to No'1 position dealing with only government approved plots like HMDA, DTC with Commitment, Quality & Timely execution has been the hole mark of Shathabdhi and due to which today grown up with 500 marketing professionals.
SOME FACTS
WHAT WE DO?
Our projects provide for finer experiences that meet the rising aspirations of this emerging nation and also act as benchmarks in improving the quality of life. We strive to exceed the expectations of our customers. The spaces we build, articulate our idea of a city designed to strike a fine balance between its structures and the communities that foster in them.
Basically we identify large piece of lands in the out skirts of the city after ensoling title and land genuinity. We seek permission from authorities like GHMC for layouts of rules etc.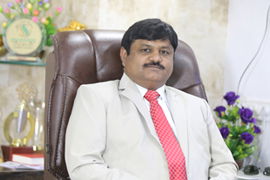 Mr. K. SRINIVAS REDDY (Founder & Managing Director)
He is the Managing Director of Shathabdhi Townships, Sri. K. Srinivasareddy is a successful real estate professional for more than a decade, his success has been due to his clear cut vision and long term planning is making the company Prosper the company year after year.
K. LAXMI (Director)
She is one of the Directors of Shathabdhi Townships. Contributing her valuable suggestions and advice time and again to the Director, She has been an active board member diligently working towards the growth and progress of Shathabdhi Townships.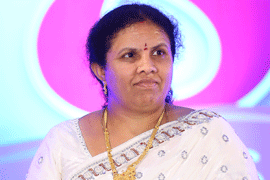 K.VENUMADHAV REDDY  (Director)
The youngest and the most dynamic among the Directors, Venumadhav Reddy has been playing a vital role in the planning and execution of the ventures. Being a youngster, he has his own innovative approach towards the projects and all endeavors have been quite successful. Playing an important role in all the ventures of Shathabdhi Townships, He is the young promising face of Shathabdhi Townships.
K. ARUNA DEVI  (Director)
Being one of the most important Directors of Shathabdhi Townships, She hasn't been sparing no stone un-turned in making every project a successful venture. Thanks to her foresightedness, all her efforts to make ventures of Shathabdhi Townships a trust-worthy, reliable and investor-friendly have been yielding good results.